Chinese Pork Jerky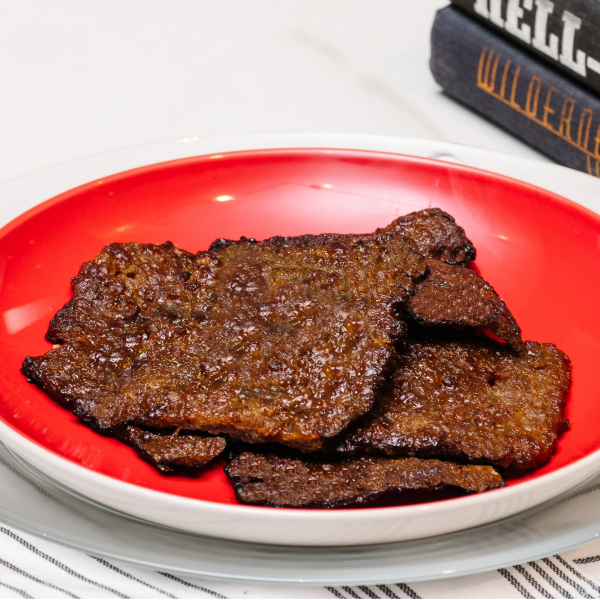 | | |
| --- | --- |
| | |
Mix all ingredients in a bowl.

Lay out a sheet of parchment paper on a work surface. Create a seam in the middle by folding the sheet into half and unfolding. Transfer half of the bak wa mixture in the center of one half of the sheet. Cover with the other half of the sheet.

Using a rolling pin, roll the meat mixture into an even sheet of rectangle. Make necessary adjustments to create an even sheet. Repeat the process with the other half of the bak wa mixture.

Place the rolled sheets of bak wa on baking sheets and let marinate overnight in the refrigerator.

Preheat the Instant air fryer to 160C, Bake function and set the timer to 15 minutes.

Cut the back with scissors to a shape that fits in the Instant Pot air fryer (use the air fryer sheet pan as guide).

Let cook and turn when alerted. Cool before serving.