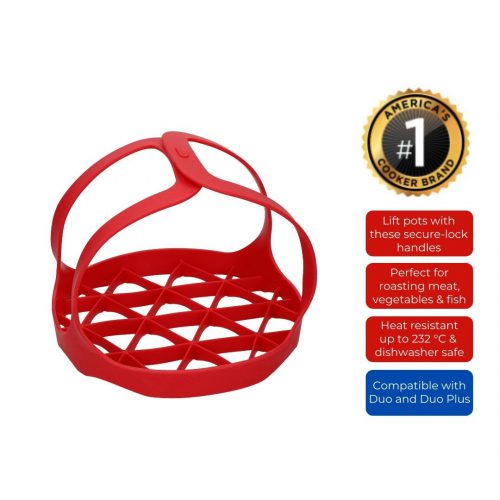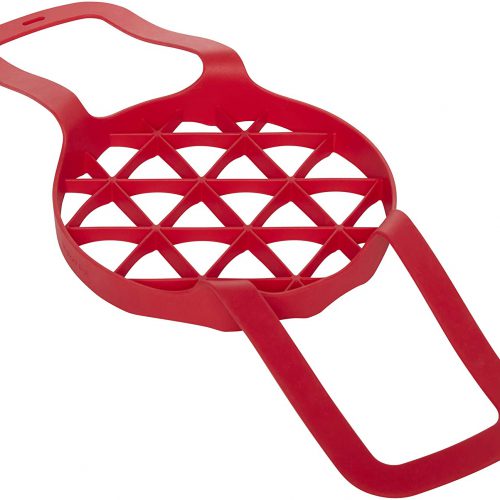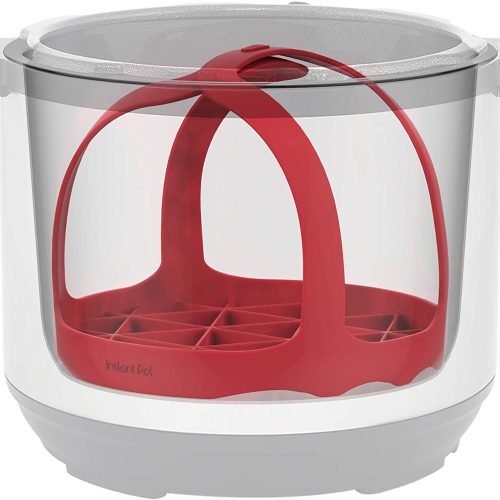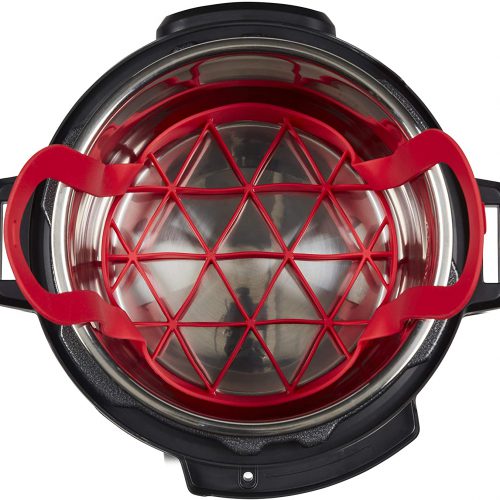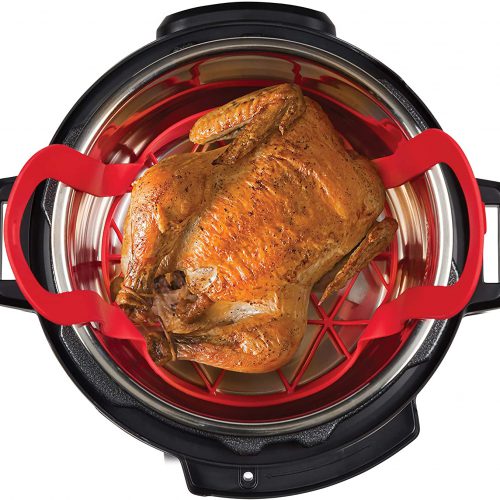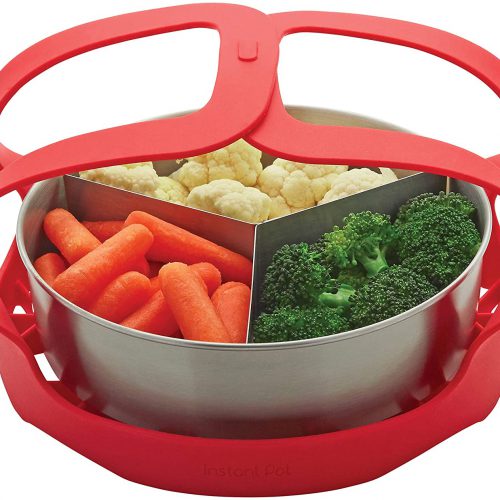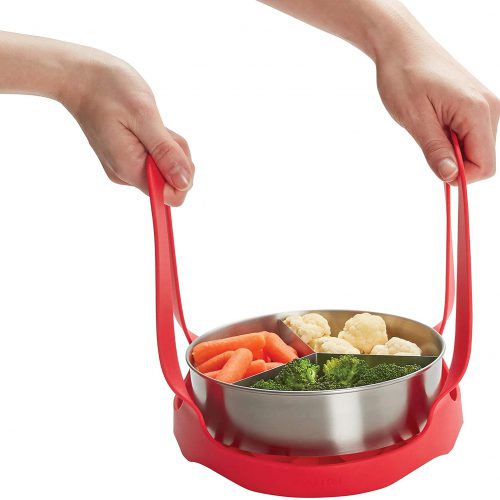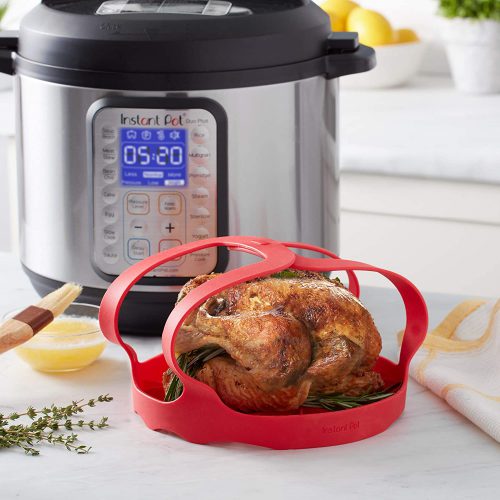 Instant Pot Red Silicone Bakeware Sling
In stock
The Instant Pot Official Silicone Bakeware Sling is an essential and versatile accessory that can be used for as its own rack for roasting meats, fish, & vegetables directly in your Instant Pot or as a tool to safely and effortlessly lift foods after cooking. The Bakeware sling keeps bakeware above water while cooking – allowing foods to steam evenly. Specifically designed for use in Instant Pot pressure cookers – featuring secure-lock handles that neatly tuck under the lid of your Instant Pot while cooking. Fats, oils, & grease are drained away from food while roasting, making meals more healthy, nutritious, & delicious. Made from BPA-free and durable silicone, this sling is heat resistant up to 232 °C and dishwasher-safe for easy cleanup. Compatible with 6-quart and 8-quart cookers.
Compatible with our Springform Pan, Cook and Bake Set & other Instant Pot official Bakeware accessories.
$39.90
Mulit-use: For lifting pans from Instant Pot and also for roasting meats, fish, vegetables, & more – no additional pan needed
Smart Lift: Place pans in sling before using to safely and easily lift pans from Instant Pot after cooking
Healthier Cooking: Drains grease and fat from meats when roasting
Handles Interlock: Secure-lock handles fit under lid while cooking
Durable & Safe: Made from BPA-free silicone heat resistant to 232 °C
Non-stick: Food won't stick to silicone sling
Dishwasher Safe: Makes cleanup easy
Perfect Fit: Compatible with 6-qt and 8-qt – made perfectly for your Instant Pot
Only logged in customers who have purchased this product may leave a review.